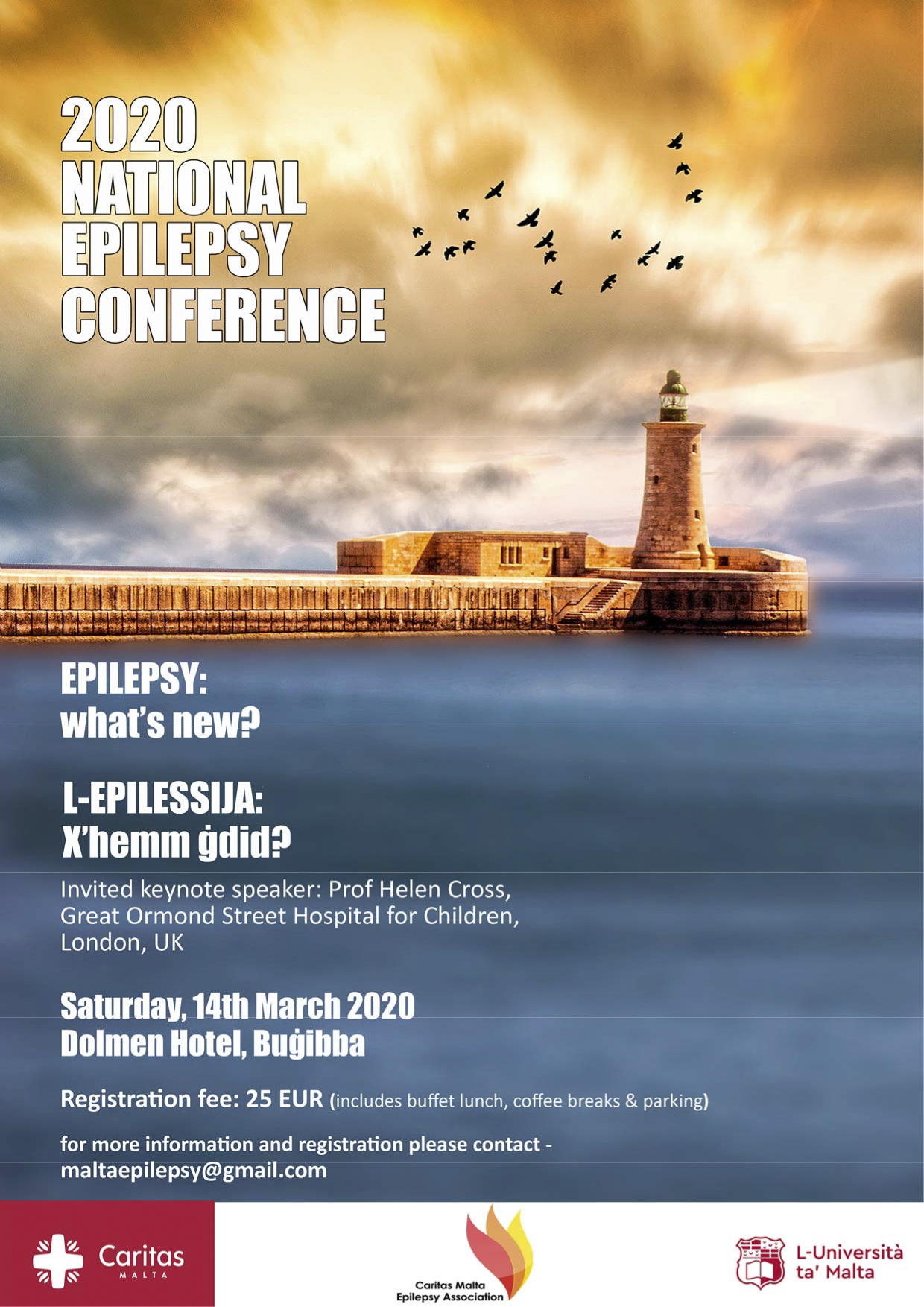 L-Epilessija: X'hemm gdid?
2020 National Epilepsy Conference
"Epilepsy: What's New?" has been chosen to be the theme of this year's national conference of the Caritas Malta Epilepsy Association. The conference is being held in conjunction with the Department of Clinical Pharmacology and Therapeutics, University of Malta. The conference, which will convene at the Dolmen Hotel on Saturday 14 March 2020, will highlight recent advances in the treatment and management of epilepsy. There are over 4,000 persons who have been diagnosed with epilepsy in Malta and Gozo. Epilepsy is often a hidden medical condition which requires several varying medical and support services and it can greatly affect a person's social and personal life. Among the speakers will be Prof Helen Cross, Great Ormond Street Hospital, London and Ms Galia Wilson, Dravet Syndrome UK. We also have several distinguished local speakers and interactive workshops.

This conference will be of specific interest to persons with epilepsy and their families, educators, teachers and LSEs and various health care professionals and students (doctors, pharmacists, nurses etc) who work with persons with epilepsy. We are sure that this conference will be of great interest to all the participants and the interactive session will stimulate a great deal of discussion. You can download the programme and registration form for this conference from HERE
The cost has been kept at a minimum of €25 per person, lunch, coffee breaks and parking included. There is a limited number of seats, so apply early to avoid disappointment.
Caritas Malta On the side of people in need
Welcome to the website of Fondazzjoni Caritas Malta. Through its dedicated staff, Caritas Malta is continously helping those who are in need. One can find different services that try to meet the needs presented by service users. We know it is difficult ... but we make sure that every intervention is meaningful.

fondazzjoni caritas malta





Caritas Community Centre
A venture between multiple shareholders to finance and reconstruct Fondazzjoni Caritas Malta new service centre ... one building, multitude of services!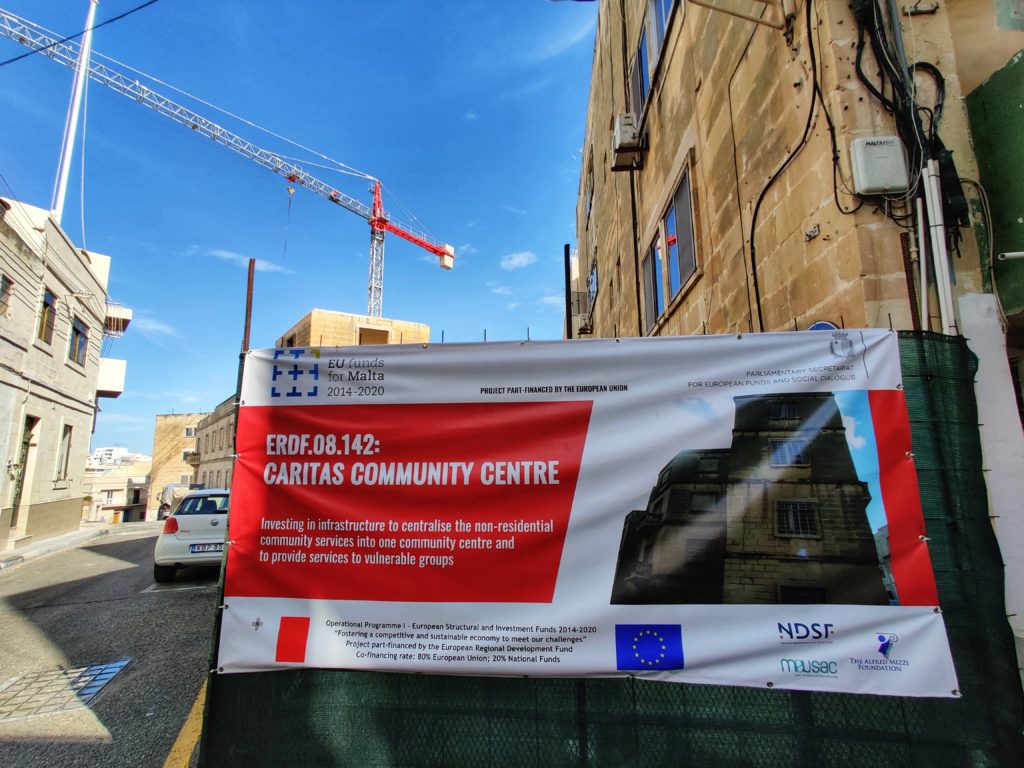 Tal-Ibwar Adolescent Therapeutic Centre
A residential and day therapeutic service aimed for our youths... because future generations matter! Operational Q3, 2020!
Contact us if you need more information ...