Fondazzjoni Caritas Malta's reputation was obtained through the leadership of three strong pillars, that throughout its history they strived to keep the foundation going through thick and thin. Three directors were in charge of the foundation in the past 50 years, with each of them bringing positive changes to the structure and services offered by the foundation.
Director Fondazzjoni Caritas Malta, 2018 – to date
Anthony Gatt was born in 1976, in Valletta. He has been working in the field of psychology since 1999 after graduating from the University of Malta with a degree in psychology. His first employment, as volunteer coordinator, was precisely with Caritas Malta. For a decade, Gatt has also served as volunteer in the Diocesan Youth Commission.
Gatt obtained a Masters degree in Counselling Psychology from the University of British Columbia, Vancouver, Canada. On completion of his professional training he worked as a psychologist in the drug rehabilitation with Sedqa. For a number of years, Gatt worked in private practice before re-joining Caritas Malta as clinical coordinator responsible for the wide range of drug rehabilitation services and programmes offered by the organisation.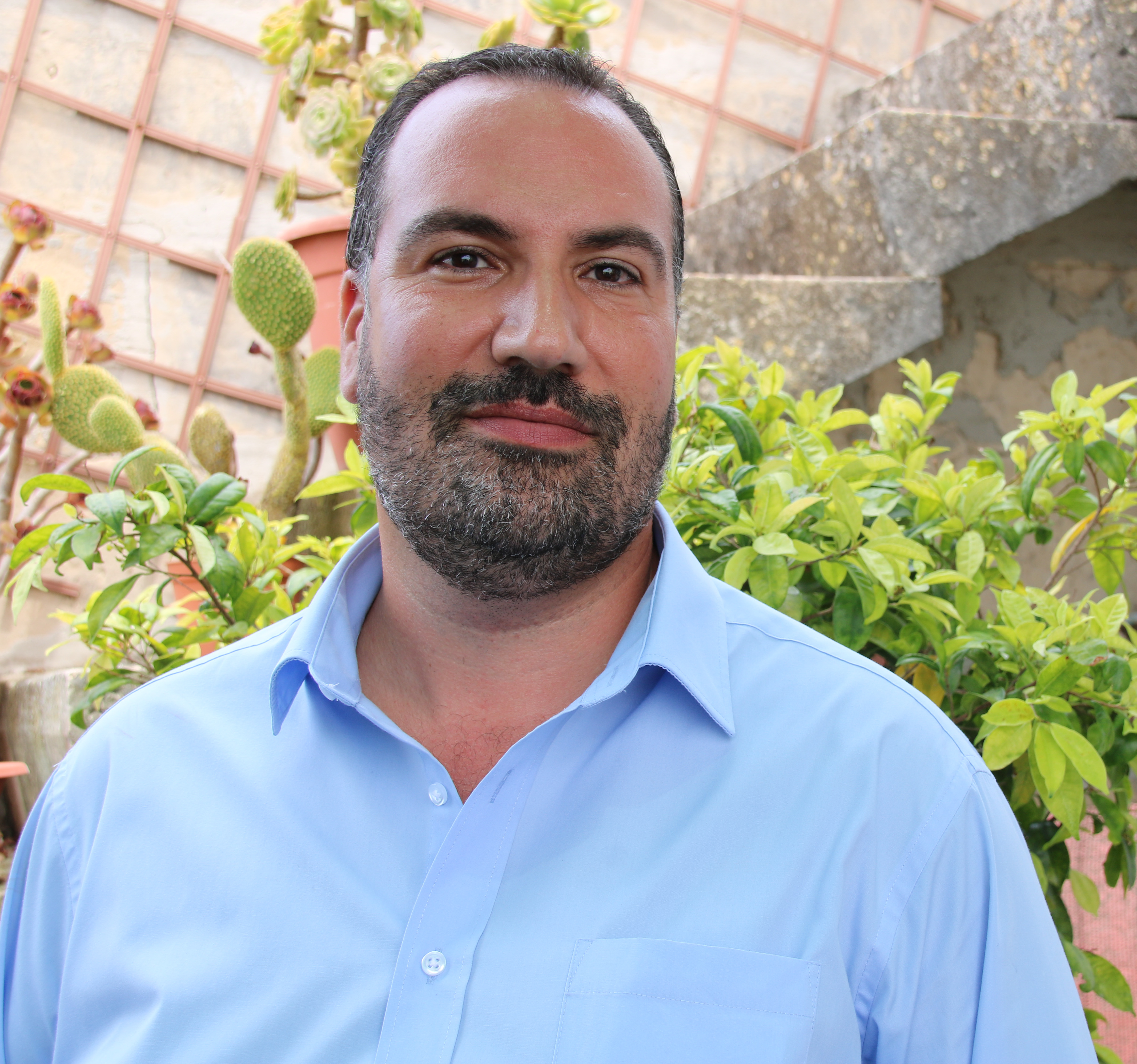 Gatt has been a visiting lecturer at the University of Malta since 2004, where he lectures in individual and group counselling and psychotherapy, humanistic psychology and organisational psychology. He has also sat on various Church and government boards such as the Malta Psychology Profession Board, and the Prison Addiction Rehabilitation Management Board. For a number of years, he has also served on the council of the Malta Chamber of Psychologists.
Inspired by the social teaching of the Church encapsulated in Jesus's words "just as you did it to one of the least of these who are members of my family, you did it to me", and Pope Francis's love for the poor, Gatt feels a deep sense of belonging with Caritas whose doors are always wide open for the lonely, the poor, and those burdened with life's woes. In his words, "Caritas Malta is a refuge that provides solace, rest, dignity, hope, and healing. It is a home where a person discovers his or her beauty in communion and fellowship with others."
Anthony Gatt is married to Marisa and together they are parents to five children, aged from 3 to 14 years.
Director Fondazzjoni Caritas Malta, 2014 – 2018
Appointed as Director of Caritas Malta in August 2014, Mr. Leonid McKay has 8 years of experience in the social sector. Before becoming director Mr. McKay worked at Caritas as Head of Community Outreach. He held the position from 2006 to 2013. From Caritas Malta he moved to Malta College of Arts, Science and Technology (MCAST) as a lecturer in Health and Social Care, before eventually becoming Director of Caritas Malta.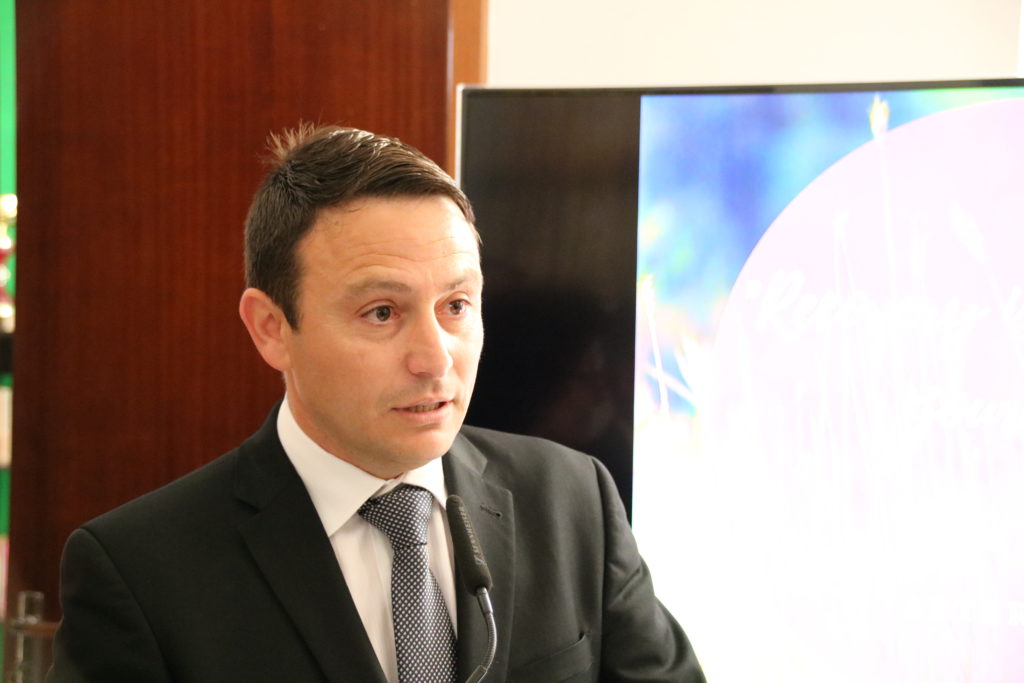 Mr.McKay has also carried out extensive social research on various social policy areas ranging from the minimum budget required for low-income families to be able to achieve an acceptable and a decent standard of living (Minimum Essential Budget for a Decent Living 2016, 2012) to the adequacy of non-contributory welfare benefits (Minimum Income Schemes, 2014).
He has also researched about the labour market exploitation of migrants in Malta (Social Fieldwork Research 2014); Integration efforts of People with International Protection (2013) and Geographic Mapping of pockets of deprivation and study the social conditions of poor neighbourhoods in Malta (Master of Arts in Social Policy Dissertation, 2012).
Mr. McKay holds a Master of Arts in Social Policy degree and a Bachelor of Arts (Honours) in Sociology from the University of Malta. Between 2012 and 2014, Mr. McKay was a lecturer at the Malta College of Arts Science and Technology and taught at the Institute of Community Services.
With his experience and expertise, McKay will be leading the Authority in prompting new policies and strategies to develop and implement social housing-related schemes and initiatives while understanding the challenges of those genuinely in need, in order to ensure a relevant Authority with a strengthened role in society
Director Caritas Malta, 1977 – 2014
Mgr. Victor Grech has been director of Caritas Malta for 37 years. He was also one of the "founding fathers" of Caritas Europa, serving on the Board of Caritas Internationalis and Caritas Europa during the period that Caritas Europa, in its current legal format, was established.
Below one can find an extract by Mgr. Victor Grech: "Caritas Europa: Connectedness with Others" in "Moved with Compassion The History of Caritas Europa 1993-2018" stating his experience in Caritas Malta, Caritas Europe, and Caritas Internationalis: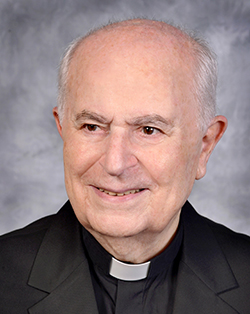 "I consider my service to Caritas Malta, to Caritas Europa and to Caritas Internationalis as a big adventure that demanded courage and life-long commitment. I have learned to move beyond self-centredness to connectedness to others. Dialogue is fruitful when it is a struggle to learn from each other"
"Our basic commitment, however, is to let God touch the core of our humanity and free us to admit that man should be at the centre of any authentic development because no human life is destined to end on a rubbish dump or to be deprived of a decent living. Every human being has the dignity of the child of God".