In this page one can find general information about Caritas Malta, the services it offers and information which might have some relevance to Caritas Malta's mission
Mgr. Victor Grech
Director Caritas Malta, 1977 – 2014
Mgr. Victor Grech has been director of Caritas Malta for 37 years. He was also one of the "founding fathers" of Caritas Europa, serving on the Board of Caritas Internationalis and Caritas Europa during the period that Caritas Europa, in its current legal format, was established.
Below one can find an extract by Mgr. Victor Grech: "Caritas Europa: Connectedness with Others" in "Moved with Compassion The History of Caritas Europa 1993-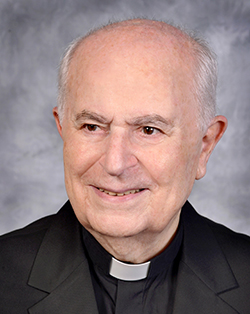 2018″ stating his experience in Caritas Malta, Caritas Europe, and Caritas Internationalis:
"I consider my service to Caritas Malta, to Caritas Europa and to Caritas Internationalis as a big adventure that demanded courage and life-long commitment. I have learned to move beyond self-centredness to connectedness to others. Dialogue is fruitful when it is a struggle to learn from each other"
"Our basic commitment, however, is to let God touch the core of our humanity and free us to admit that man should be at the centre of any authentic development because no human life is destined to end on a rubbish dump or to be deprived of a decent living. Every human being has the dignity of the child of God".
For further reading click on the link below:
Caritas Malta
Caritas Malta
5, Lion Street,
Floriana, FRN1514,
Malta
Phone: (+356) 2590 6600
Email:info@caritasmalta.org
The office is open from Monday to Friday from 8am to 8pm.
---
You can donate by PayPal or bank transfer through any of the major banks in Malta